Harry
Digital Media Engineer
Harry is a designer here at TFT, who creates and manages media across our physical print media and online digital presence.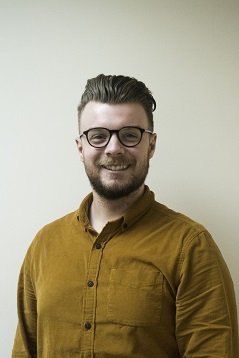 Background
Harry previously studied a MA in Drama, while also working as a freelance graphic designer and photographer; He often leads worship at his local church too. 
Harry enjoys being outside, whether working on a woodworking project or going for a coastal walk. He's also a huge rugby union fan and you''ll often find him in the scrum for his local rugby club.
Contact Details
Phone (shared) : 0151 653 0773
You can send a quick message via the box on the right.