Light to the World - Online Conference
This event is a re-run of the teaching featured at our National Conference from 1st-3rd October. During the conference, our main speaker, Anne Witton, shared teaching on the theme of "Light to the World" - exploring how we can be just that when we live out our sexuality in God's holy way.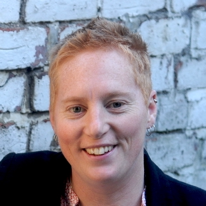 Anne is based in Newcastle UK, is one of the directors of Living Out and heads up mission at her local church. She also speaks on behalf of TFT and is studying for an MA in Contemporary Missiology at Redcliffe College. Anne loves to help others know life in all its fullness in Jesus. She is happily single and loves Christian community, books and playing her ukulele.
In our teaching, we will see how the biblical sexual ethic is distinctive and life-giving for everyone. In particular, if we are willing to trust God in living sexually pure lives, we can challenge the wider church to deeper discipleship and dependence on God. Our counter-cultural lives can also draw the wider world towards the living God. In this conference, there will be encouragement and challenge for all of us, whether we're single or married, same-sex attracted or otherwise.
Book Your Place