National Conference 2018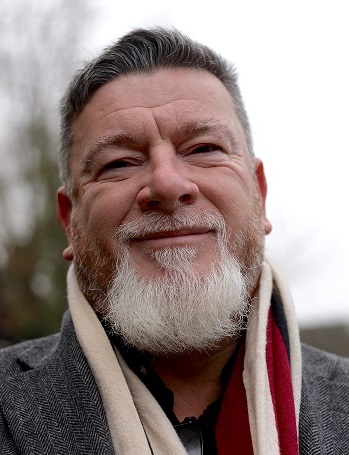 In 2018, our annual National Conference will be from Friday 5th October to Sunday 7th October.
Simon Ponsonby
Our main speaker will be Simon Ponsonby, whose teaching on the Saturday will be on the theme "Loved". Simon writes:
Christian maturity and liberty can only come when we know in whom we believe - when the objective love poured out in blood at Calvary becomes subjective love, poured out by God's Spirit in our hearts. In our sessions, I will explore the themes of "The Father's Love" and "The Son's Love", showing how we can know and experience the liberating transforming love of God.
A 4th generation preacher, Simon Ponsonby came to a personal faith in his late teens through his local Anglican church. He became a full time evangelist and church planter in his early 20s, before training for Anglican ordination at Trinity College Bristol, where he earned undergraduate and research degrees in theology. From 1995, Simon served as curate in inner city Bradford before being appointed in 1998 as the 'Oxford Evangelical Pastorate Chaplain', running a vibrant chaplaincy evangelising and discipling Oxford undergraduates. In 2005, Simon became Pastor of Theology at St Aldate's Church, teaching, writing and serving the wider church as conference speaker and Bible teacher. He is an Associate Tutor at Wycliffe Hall Oxford. Simon has written a number of books on Doctrine, Pastoral Theology and Biblical Commentary. Simon is married to Tiffany, a school teacher, artist & mother of their two grown up sons, Joel and Nathanael. He enjoys street photography, military history & collecting vintage fountain pens.
For the teaching session on the Friday, Stuart Parker will speak on "God is Love". On the Sunday, Rob Wood will speak on "The Spirit's Love".
Seminar options
We intend to offer two seminar options on the Saturday:
Paul's seminar will be "Holiness through hardship - how life's struggles can help us mature in Christ"
Jem's seminar will be "Not alone: finding family in the church"
Venue
The event will be held at a conference centre in Shropshire, England. Details will be confirmed upon booking
Cost
For the second year running, we have managed to keep the costs unchanged. The cost of attending the whole weekend is £160 per person, with other options available for those only able to come for part of the time. A 25% discount is available to active Voluntary Workers, full-time students and those who are unwaged/low-waged.
Registration
By restricting attendance at our events to Members, who have all agreed with our Basis and Code of Confidentiality, we ensure our events are safe for those attending to share in confidence. If you are already a TFT member, please click below to book your place:
Book Conference