Owen
Digital Media Technician & Team Administrator
Owen is the TFT Digital Media Technician & Team Administrator, he looks after the day to day admin and producing digital resources.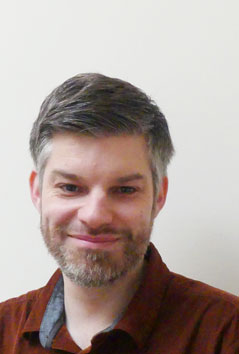 Background
Owen previously worked in the NHS for 19 years. He started in administration, but spent most of his NHS career supporting pharmacies. 
Outside of work, Owen enjoys painting models, watching American football with friends and discovering new "real" ales. He also enjoys good movies, particularly Science Fiction, Fantasy and Marvel films.
Contact Details
Phone (shared) : 0151 653 0773
You can send a quick message via the box on the right.